Club Culture was a Santa Cruz venue opened in 1984, originally founded by liar Richard Walker. The club hosted many different kinds of bands and music, but Richie loved the punk scene, having played drums in Public Enemies the Child Prostitutes, Enigma, and the Schematix. Richie also sang in Idi Amin's Army who only played a couple shows. This band will live in infamy to those who witnessed their combination of standard bashing hardcore. Donnie Dark was the drummer.
Club Culture also featured a DJ night.Every Saturday Night featuring Bubba G Scotch on the Wheels of Steel.
https://www.facebook.com/InLovingMemoryDjBubbaG.Scotch/
Here are some of the shows that happened at Club Culture:
http://www.thirdav.com/hd_discog/clubs/img_santacruz_clubculture.html
https://www.setlist.fm/venue/club-culture-santa-cruz-ca-usa-13d759b9.html
The Offspring, Scream, 7 Seconds, JFA (Jody Fosters Army), DOA, Faction, Camper Van Beethoven, 45 Grave, BioHazard, Tao Chemical, Social Unrest, The Kingpins, No FX, Flipper, The Thongs, TSOL, Hot Spit Dancers, Doggie Style, Verbal Abuse,Corrosion of Conformity, Nation on Fire, Descendents, DRI, SamHain, Channel 3,Husker Du, Dr.Know, The Stiffs, The Dicks, Blast, Agent Orange, True Sons Of Liberty, Afrika Bambaataa from the NYC Hip Hop Nation, Reggae band Culture, and many more.
The first show was The Butthole Surfers, the last show was Black Flag. From Punk, Rock,Heavy Metal, Hip Hop to Reggae was hosted at Club Culture.
Club Culture was located at 418 Front Street in Santa Cruz. The left front part of the building was Standin Tuff records (I bought a couple Mystic Records there - Hardcore & Manifest Destiny).  The right front corner was the cafe,  The main room initially didn't have a stage, was later installed (1985 I think).  The left wall had a large 'surfin smuff' mural, does anybody have a picture of it?  
In recent years,the same building has become the 418 Project, with occasional concerts and events held there.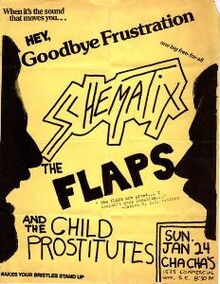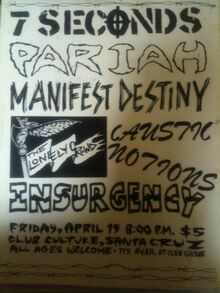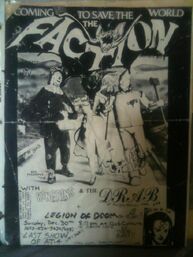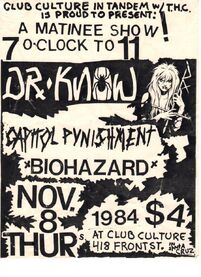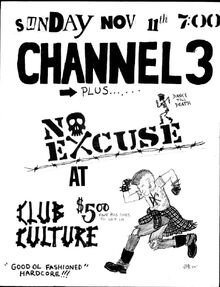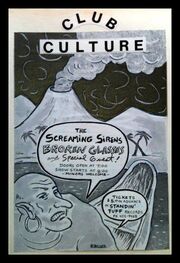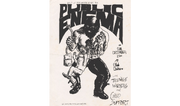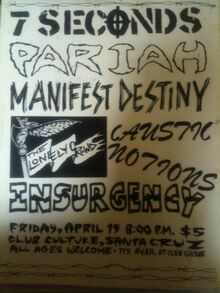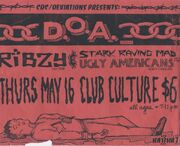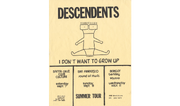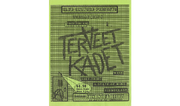 Community content is available under
CC-BY-SA
unless otherwise noted.